Alessi's

Italian Restaurant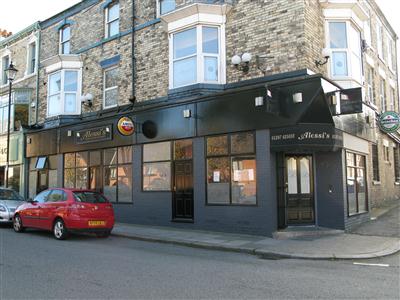 About us
Alessi's restaurant was first established in 1998 and is a family run restaurant, serving Italian cuisine.
We have a wide range of dishes to choose from aswell as a children's menu.
Alessi's restaurant is located in Saltburn and is in walking distance from the town's key amenities.
We also have a cocktail bar available, which can be hired out for Birthday parties, Weddings, Anniversaries, Leaving parties and many more. Please contact a member of management if you are interested in hiring out the cocktail bar
Please contact a member of staff if you require any variation on any of the dishes served and will will do our best to help whenever possible.
We also have a happy hour menu which is served Monday to Friday 3:30pm - 7:00pm and 3:30pm - 6:30pm on Saturday.

We also have a take away service available with 10 % discount. If you would like a take away menu please pop into the restaurant or have a look on our online menu and ring the telephone number above to place your order.



Customer Reviews
Please leave your reviews on Tripadvisor, your reviews are very important to us.
9-10 Dundas Street Saltburn-by-the-sea | 01287 625033